#MeToo. #IWill. Awareness is important, but how do we move beyond hashtags and words to making substantive changes to the workplace experience for women?
It seems every day new accusations of harassment come to the fore – from Hollywood to Wall Street to Commercial Drive. In response, thousands of women have posted "#MeToo" on social media, indicating that they too have been sexually assaulted or harassed. Men have since responded with "#IWill", signaling their individual commitment to take action in order to prevent such events happening in their midst.
The "#MeToo" campaign demonstrates just how pervasive the everyday sexual harassment of women is. But what next? How can we change what seems to be an accepted way of treating women? How can we improve the workplace and what concrete role can each and every one us play in helping to do so? How do we go beyond awareness to actual – and more permanent – change?
Join us for a panel discussion as we examine this timely and pervasive issue and explore options for moving forward. This event is open to all members of the public and seeks to foster thoughtful dialogue on this important issue. We hope that participants walk away with broadened perspectives and inspired with ideas to help make change happen in their communities.
Date and time: Tuesday, November 28 @ 6:30 PM | Reception: 8:00 – 9:00 PM
Location: Jack Poole Hall, Robert H. Lee Alumni Centre
Tickets:
A few seats are left for tonight's event.
Register onsite tonight with credit card.
No cash or cheque accepted.
Can't make the event in person? Tune into our livestream.
Moderator
Sara-Jane Finlay, PhD, Associate Vice-President, Equity & Inclusion Office, The University of British Columbia
Dr. Finlay supports institution-wide efforts to create a supportive environment for working, learning and living where respect, civility, diversity, opportunity and inclusion are valued. These values are central to social sustainability for all members of the university community. Dr. Finlay received her B.A. (English Language and Literature) in 1987 from Huron College, Western University, followed by a B.A.A. (Radio and Television Arts) from Ryerson University in 1990; and her M.A. (Women's Studies) and Ph.D. (Communication and Media Studies) in 1997 and 2001 from Loughborough University.
Dr. Finlay commenced her professional research and teaching career in the UK at Loughborough University, lecturing in Media and Sociology, and then at the Southampton Institute, in Media with Cultural Studies, focusing on gender, race, class, culture and identity. Moving into administration, Dr. Finlay became head of Media Studies at the College of St. Mark & St. John, Plymouth, UK. In 2004, Dr. Finlay became a lecturer in the Institute for Culture and Communication at the University of Toronto and served as the director, faculty and academic life at the University of Toronto, Toronto, Canada from 2004 to 2015.
Panelists / Speakers
Chantelle Krish, Director of Communications and Advocacy, YWCA Vancouver
Chantelle Krish is a strategic communications and public relations expert with a diverse range of private and non-profit experience. Her current work as director of communications and advocacy for the YWCA Metro Vancouver focuses on raising awareness and collaborating across sectors to address systemic gaps and barriers to achieving gender equality. These issues include universal child care, addressing the sexualization of women and girls, ending violence against women, and encouraging civic participation among youth.
As a member of the YWCA Executive Team, Krish is responsible for managing the organization's internal and external communications, press relations and shaping strategy for much of the YWCA's advocacy in Metro Vancouver. Chantelle's unique ability to influence public opinion and excite people about social change shapes the YWCA's approach to advocacy. Her inclusive approach to stakeholder engagement has resulted in real policy change at the local, provincial and federal levels. Krish holds a Master's Degree in Community Development from the University of Victoria School Of Public Administration.
Fiona Macfarlane, Managing Partner, British Columbia, & Chief Inclusiveness Officer, Ernst & Young / Member, Board of Governors, The University of British Columbia
Fiona Macfarlane is EY's Managing Partner of the British Columbia practice and the firm's Chief Inclusiveness Officer.  She is currently a member of the Board of Governors of the Business Council of British Columbia and serves on the organization's Executive Committee. Additionally, Fiona sits on the Executive Board of the Immigrant Employment Council of British Columbia, and is a Governor of the Board of UBC and Shawnigan Lake School.  She is a member of the Ministry of Social Development and Innovations President's Group.
Fiona has been inducted into the Hall of Fame of Canada's Most Powerful Women, Top 100.   She was awarded the International Women's Forum 2013 Global Women Who Make a Difference award.  She has been recognised as one of the Top 35 Most Influential Women: Power to Disrupt by Business in Vancouver and Top 25 Canadian Women of Influence, Professional Services. She also received the inaugural Luminary Award from Big Sisters in 2015 and received Canada's Top 25 Canadian Immigrant Award in 2016.
Dr. Jennifer Berdahl, Professor in Leadership Studies: Gender and Diversity, Organizational Behaviour and Human Resources Division, Sauder School of Business, The University of British Columbia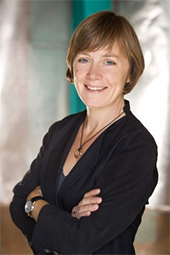 Jennifer L. Berdahl is the Professor of Leadership Studies: Women and Diversity at the University of British Columbia's Sauder School of Business. Prior to UBC, Berdahl was a professor at the University of Toronto's Rotman School of Business and the University of California Berkeley's Haas School of Business. Professor Berdahl has studied gender in organizations for more than 20 years with over 40 publications to date. Her research has examined power and status in work groups, workplace harassment and discrimination, and the work/family interface.
Professor Berdahl is an award-winning MBA teacher. Her research and expert opinions are regularly featured in the media, including The Globe and Mail, The New York Times, The Wall Street Journal, Forbes, and The Atlantic Monthly, and national TV and radio programs. Professor Berdahl has served as an expert witness on gender discrimination cases in the U.S. and Canada and has provided testimony for the Canadian Senate and House of Commons.
Ryan Avola, iGuy Program Manager, Saleema Noon Sexual Health Educators
Ryan currently works as the Program Manager of 'iGuy', an educational program for boys ages 8-12 delivered in elementary schools across the lower mainland via Saleema Noon Sexual Health Educators. Ryan also works as a youth worker at Kiwassa Neighbourhood House and continues to organize in his communities as an advocate for healthier masculinities. Ryan graduated with a bachelors degree in Social Justice and Peace Studies and a masters of arts in Globalization and the Human Condition.
He began his career after university by volunteering with White Ribbon Campaign in Toronto and advocating for education for boys and men around gender-based violence and masculinity. He's been a soccer coach and a camp counselor, has developed homeschool programs on social justice and creative learning, supervised a before and after school program with the YMCA, facilitated a leadership program for teenagers, and developed and facilitated his own workshops on gender and violence in schools. He remains passionate about bringing meaningful education to youth to help empower them to make future decisions that benefit their self-awareness and relationships to their communities.
Partners
UBC Equity & Inclusion Office
UBC Library's Irving K. Barber Learning Centre